Important dates
Submission deadline extended Dec 13, 2017
Notification of acceptance Feb 15, 2018
Final papers Mar 1, 2018
Submission papers: We will accept submissions in two different formats.
S1: Extended abstracts of a maximum of 3 pages
S2: Long papers of a maximum of 12 pages
Proceedings: Long papers are published in the Springer LNCS (Lectures Notes in Computer Science) series. Short papers are published in a conference proceedings.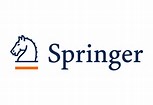 Proposals of invited sessions
General information:
- Only PDF is accepted
- Please us the following format file to submit: Latex
Submit your paper through the link http://bioma2018.sciencesconf.org/user/submissions
Detailled information:
Before submitting the abstract, please read these instructions carefully.
1. Registration of a new user
Please register on the link http://bioma2018.sciencesconf.org/user/createaccount (you will receive an email to activate your account)
Once logged on your account, click on the link "My submissions" and then on the button "Submit an abstract"
2. You must include in the on-line submission form the following information:
Presenter author: first name, family name, organisation name, address and e-mail address.
Co-authors: please fill out the family names, surnames, organization name, city and country of the co-authors.
Abstract title: please fill
3. Choose a unique topic either the general BIOMA stream or a special session